Dynamic Microphone
BOYA BY-PM700 Multipattern USB Condenser Microphone
Due to the current situation of Sri Lanka, prices and stocks of the products will be changed frequently, therefore please contact us before placing an order. 0777123445 (WhatsApp)
---
​The BOYA BY-PM700 is a USB condenser microphone, and compatible with Windows and Mac Computers. Its polar pattern knob lets you opt for omni-directional, Cardiod, Stereo and bi-directional pickup modes, suit for various situations, such as recording, interviews, conference calls, vocals, instruments, podcasting and more.
This is Genuine Original Product.
Rs51,800.00
Compare
BOYA BY-PM700 Multipattern USB Condenser Microphone
BOYA BY-PM700 USB Podcast Recording Microphone design that provides you with a variety of selectable polar patterns for flexibility in recording, the blackout Yeti USB Microphone from Blue is capable of capturing your audio in up to 16-bit, 48 kHz resolution. Depending on your sound source, you can select between stereo, cardioid, omnidirectional, or bi-directional polar patterns for optimal results.
Four Polar Patterns
Stereo: Picks up the sound from left and right sides, ideal for capturing a realistic, general sound
Cardioid: Maximizes the rejection of sound coming from the sides and rear of the mic and can be used as a directional microphone to capture full, rich, natural-sounding audio for podcasting, dialogue, and instruments
Omnidirectional: Responds to sound equally from all directions, capturing a natural blend of voice and ambience with low sensitivity to wind, handling noise, and vocal plosives
Bidirectional: Picks up sound at the front and rear of the microphone while rejecting sound at the sides, well suited for capturing instruments or two-person interviews
For Your Computer
Use this mic on Mac or Windows computers—just plug it in and get started
Multiple Mic Modes for Any Kind of Content
BOYA BY-PM700 is the multiple mic modes allow virtually any kind of content creator to do their thing with precision and ease. Use Cardioid to reject off axis noise, minimizing room tone while you speak directly into the mic. If you're recording with one other guest, select the Bidirectional polar pattern; now you can speak into the front, while the guest speaks into the back, and the sides of the mic will reject unwanted room noise. Choose Omnidirectional to pick up audio all around the capsule, which is great for work that features multiple voices. Finally, a Stereo mode is wonderful for ASMR content, or for recording music. A desktop stand and a USB cable are included.
All the Control You Need, Built Right In
The mic features controls for headphone volume, pattern selection, mute, and microphone gain—putting you in charge of every level of the recording process. If you're experiencing distortion or feedback while recording an especially loud source, simply adjust the microphone's sensitivity with the gain control. Or, if you want to take a break in the middle of a podcast, use the mute button.
3.5mm Headphone Jack
Simply plug your headphones into the mic's 3.5mm output, and you'll hear your broadcast-quality audio in all its glory.
Broadcast-Quality Digital Capture
The mic records audio at 16-bit / 48 kHz, giving you the broadcast standard for media playback.
Simple to Setup
Just plug the mic into your computer's USB port with the included USB cable, select it as a device in your recording software, and you're ready to get to work. The mic runs off your device's power, so no need to plug it into a wall. With driver-free operation, you won't have to download pesky software to get it up and running.
All the Hardware You Need Included
The mic comes with a desktop stand and a USB cable, so you can get up and running right away.
Featured of the BOYA BY-PM700
BOYA BY-PM700 condenser microphone.
Compatible with Windows and Mac Computers.
Omni-directional, Cardiod, Stereo and bi-directional pickup modes.
16 Bit/48 kHz Resolution.
Muting function.
Adjustable desk stand.
Durable all metal construction
BOYA BY-PM700 Package Included :
1 x Microphone
1 x USB Cable
Note:
The camera, smartphone, phone holder, mini tripod stand and headphone showed in the pictures are not included.
Before recording an important event, record and play back a short test clip with the microphone to ensure audio recording is functioning properly.
Please read the product description, product specifications for make sure the product meet your requirement.
Also we recommending to watch product review in YouTube.
Keep your microphone away from dust, moisture, or water.
To clean the housing, wipe with a dry micro-fiber cloth to remove dust.
See our more BOYA Products to Click here.
See This BOYA BY-PM700 in BOYA Official Site Click Here.
Verify your BOYA from official site Click Here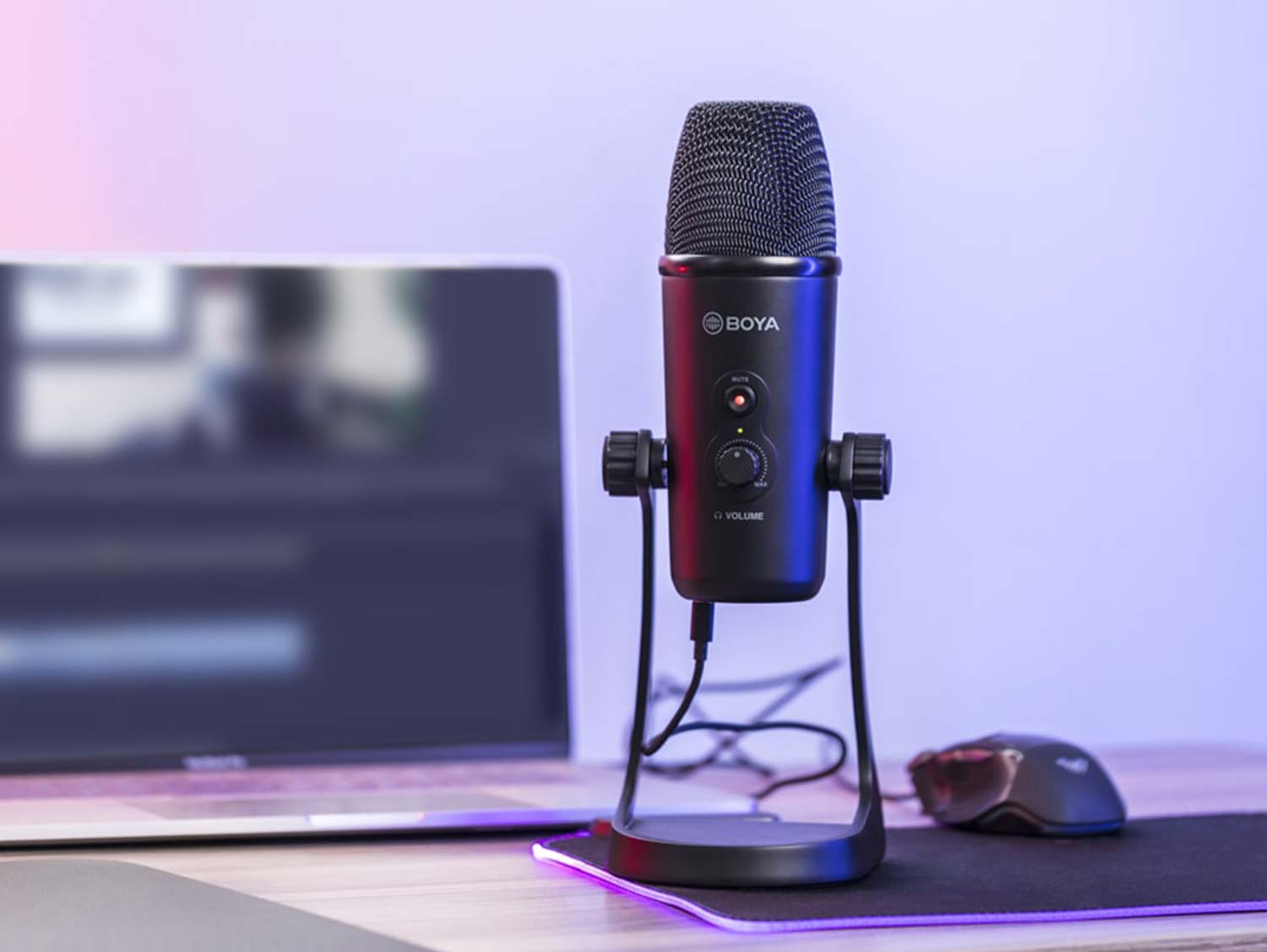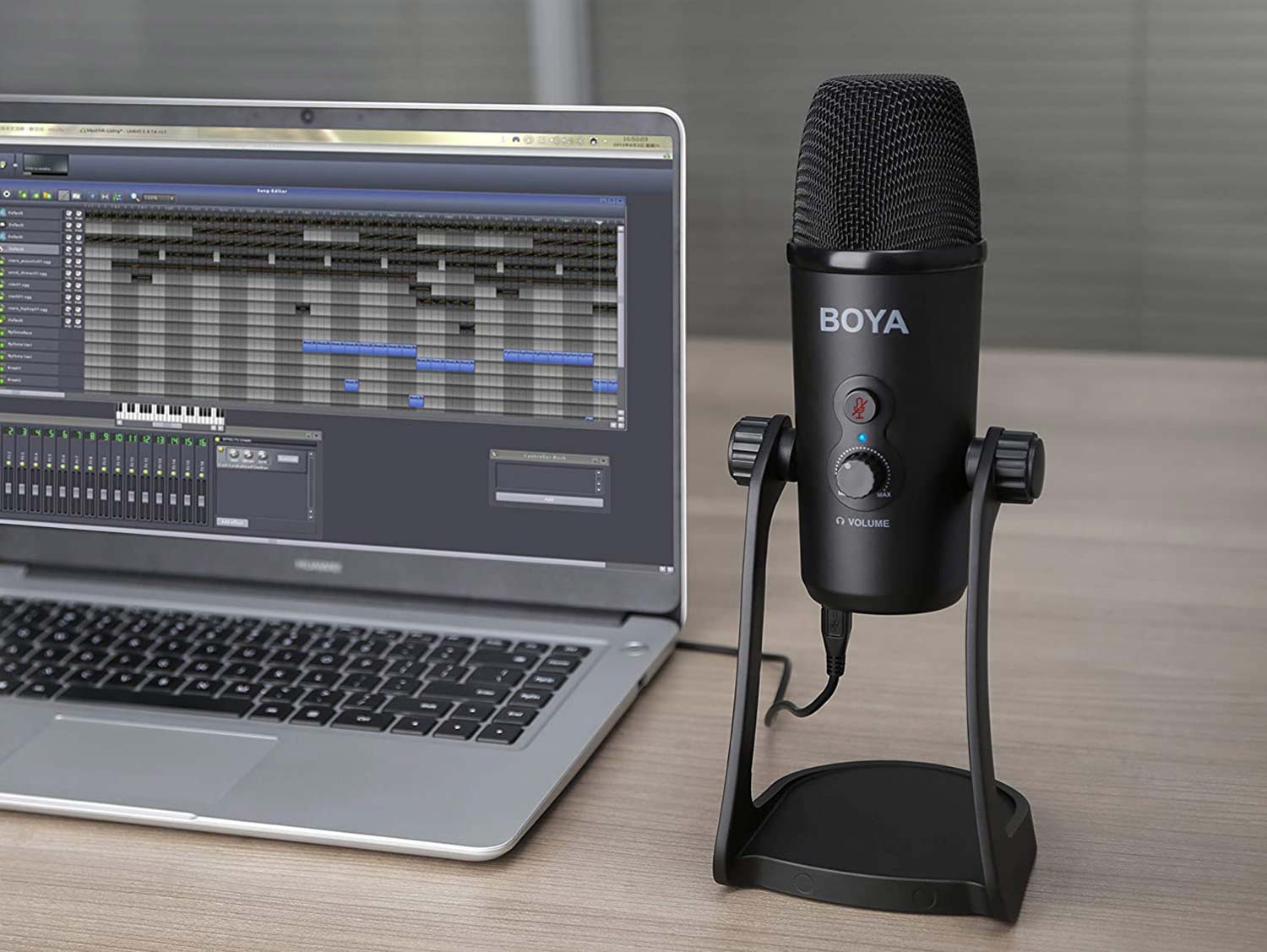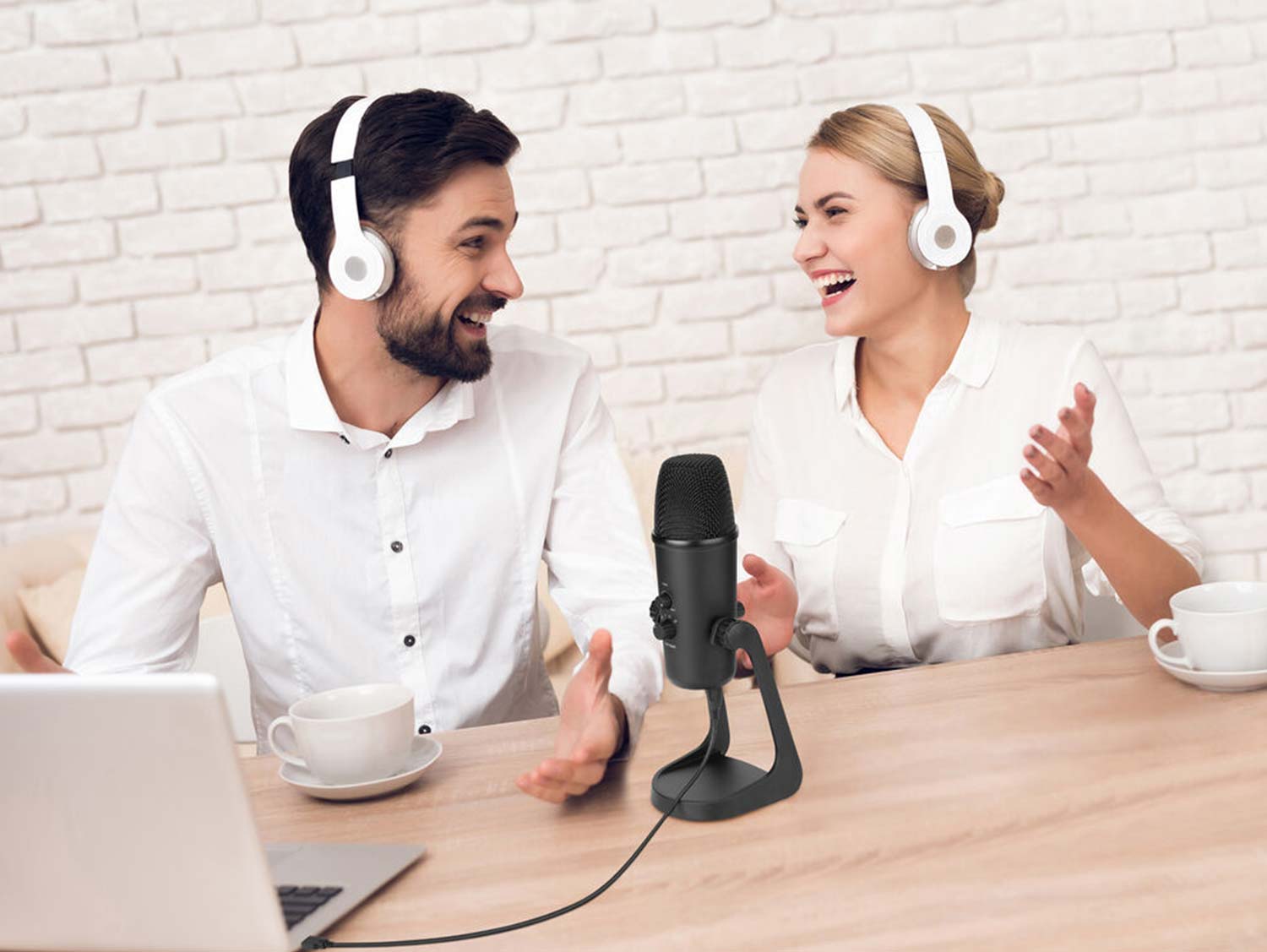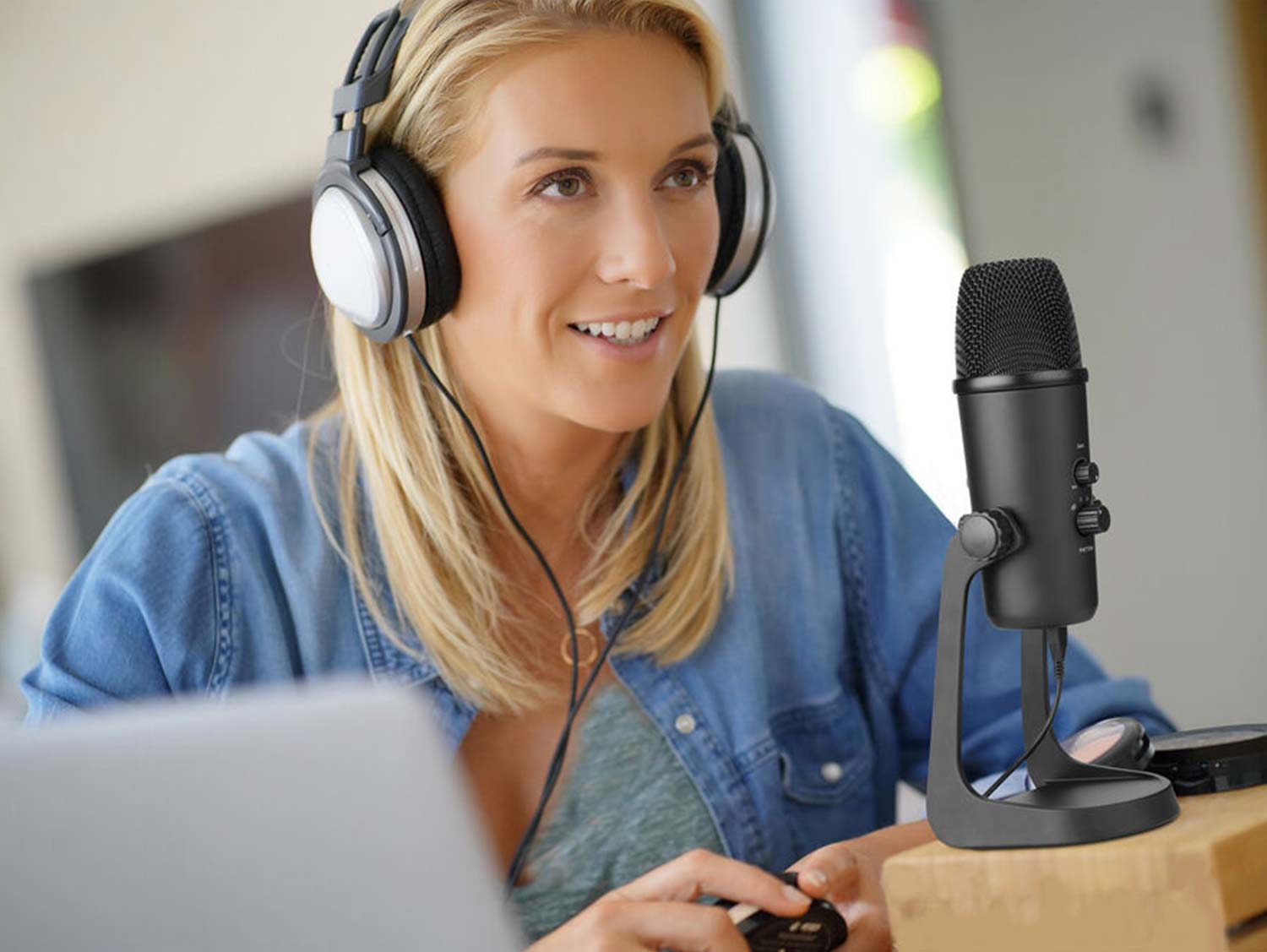 Product Specifications
| | |
| --- | --- |
| Weight | 1.1 kg |
| Dimensions | 112 × 108 × 295 mm |
| Brands | |
| Model | |
| Product Conditions | New |
| Volume Gain | -45 dB at 1 kHz |
| Connector | 3.5mm TRS and TRRS, Micro-USB Female |
| Power Consumption | DC 5V 150 mA |
| Material | Metal, PVC Plastic |
| Battery | No Battery Required |
| Color | |
| LED Indicator | Power Indicator |
| Package | Paperboard Boxes |
| Polar Pattern | Bidirectional, Cardioid, Omnidirectional, Stereo |
| Type of Microphone | Condenser Microphones |
| Wireless Connectivity | No |
| Operating System | Mac OS, Windows |
| Warranty | 06 Month Warranty |
| | |
| --- | --- |
| Form Factor | Desktop / Stand/Boom Mount |
| Sound Field | Mono, Stereo |
| Stereo/Surround Configuration | A/B |
| Operating Principle | Pressure Gradient |
| Capsule | 3 x Condenser |
| Diaphragm | 0.6″ / 14 mm |
| Pattern Selection | Switched (Adjustable on Mic) |
| Orientation | Side Address |
| Circuitry | Solid-State |
| Pad | None |
| High-Pass Filter | None |
| Tone Adjustment | None |
| Gain Adjustment | Yes |
| Indicators | 1 x Red/Blue Single LED (Power, Status) |
| On-Board Controls | Gain, Headphone Volume, Polar Pattern, Mic Mute |
| Frequency Range | 20 Hz to 20 kHz |
| Windscreen | None |
| A/D Conversion | 16-Bit |
| Sample Rate | 48 kHz |
| Digital Signal Processing | None |
| Internal Memory | None |
| Available Port | USB (Interface Unspecified) |