Camera Accessory Kits, Camera Microphones, Tripods & Monopods
BOYA BY-VG330 Smartphone Vlogger Kit with BY-MM1 Microphone
Due to the current situation of Sri Lanka, prices and stocks of the products will be changed frequently, therefore please contact us before placing an order. 0777123445 (WhatsApp)
---
BOYA BY-VG330 Universal Smartphone Video Kit enables you to make video recordings indoor, outdoor or on location with ease. It includes a BY-MM1 condenser microphone, smartphone clamp, ball head, extension tube, mini tripod, and clamp with cold shoe mount.
This is Original Genuine Product.
Rs30,500.00
Compare
BOYA BY-VG330 Smartphone Vlogger Kit with BY-MM1 Microphone
BOYA BY-VG330 is a universal smartphone video kit that consists of BY-MM1 condenser microphone, smartphone clamp, ball head, extension tube, mini tripod, clamp with cold shoe mount. Lightweight and compact design, it's very convenient to take no matter indoor or outdoor recordings, and on location. No extra accessories required, you can get a hassle-free audio solution with no compromised sound. It's well-suited for video shooting, vlogging, podcasting, and more.
YouTube and social networks are full of individuals who make videos on different themes or who tell their experience live. If you want to stand out from the crowd, you'll need to take your videos to the next level. We guarantee that it will be much easier to achieve this with this BOYA BY-VG330 Universal Kit for Phones.
You will find in this kit the BOYA BY-MM1 microphone with a windscreen, the BOYA BY-PL30 torch, a mini-tripod with its ball head, an extension tube, a microphone clamp and an adapter with claw. That is all you need and much more for your videos on YouTube and on social networks. It is a universal kit, so it will be compatible with most mobile phones. And for indoor and outdoor projects. You will have no limit!
BOYA BY-MM1 microphone: This complete kit includes the BOYA BY-MM1 microphone for ideal sound. This microphone includes a 3.5mm jack connection, so you can use it with your phone and any other device with this port. It is a microphone with a cardioid polar pattern to capture all directional sound from across the way in a super efficient manner. It will thus ignore the surrounding noise and focus only on the sound coming from opposite. A windscreen is included so that you can also film outdoors.
The mini-tripod: When you use your cell phone to film, you usually pay great attention to your safety at all times. This is the reason why this BOYA BY-VG330 Universal Kit for Phone includes everything you need to fix your mobile without fear of it coming loose. The mobile clip where you are going to place your smartphone is super firm but also delicate enough not to damage your mobile. The mini-tripod with its ball joint is resistant and stable, which is what you are looking for when you want to set up your mobile. The ball head can be rotated horizontally or vertically for you to enjoy different points of view. And with the extension tube, you can gain height and also enjoy another point of view.
BOYA BY-VG330 Product Feature
Universal smartphone video kit.
Ideal for Youtuber, vlogger, videographer.
Fits most smartphones.
Cardioid shotgun microphone.
Tilt and swivel ball head control.
Improve the sound using the BOYA BY-MM1 mic.
The mini tripod is super stable, nothing to worry about for the safety of your mobile.
Increase the tripod size with the extension tube.
You can rotate the kneecap for more mobility.
It's very easy to use with most of the smartphone in market.
It's Lightweight and compact design help to mount in stable.
Package included 
1 x BY-MM1 Condenser Microphone.
1 x Smartphone clamp.
1 x Ball Head.
1 x Extension Tube.
1 x Mini Tripod.
1 x Clamp with Cold Shoe Mount.
Notes:
Before recording an important event, record and play back a short test clip with the microphone to ensure audio recording is functioning properly.
Please read the product description, product specifications for make sure the product meet your requirement.
Also we recommending to watch product review in YouTube.
Smartphone and LED light are not Included.
Keep your microphone away from dust, moisture, or water.
To clean the housing, wipe with a dry micro-fiber cloth to remove dust.
Store your microphone in the included pouch to protect it from dirt and dust.
See our more BOYA Products to Click here.
See This Product in BOYA Official Site Click Here.
Verify your BOYA BY-VG330 from official site Click Here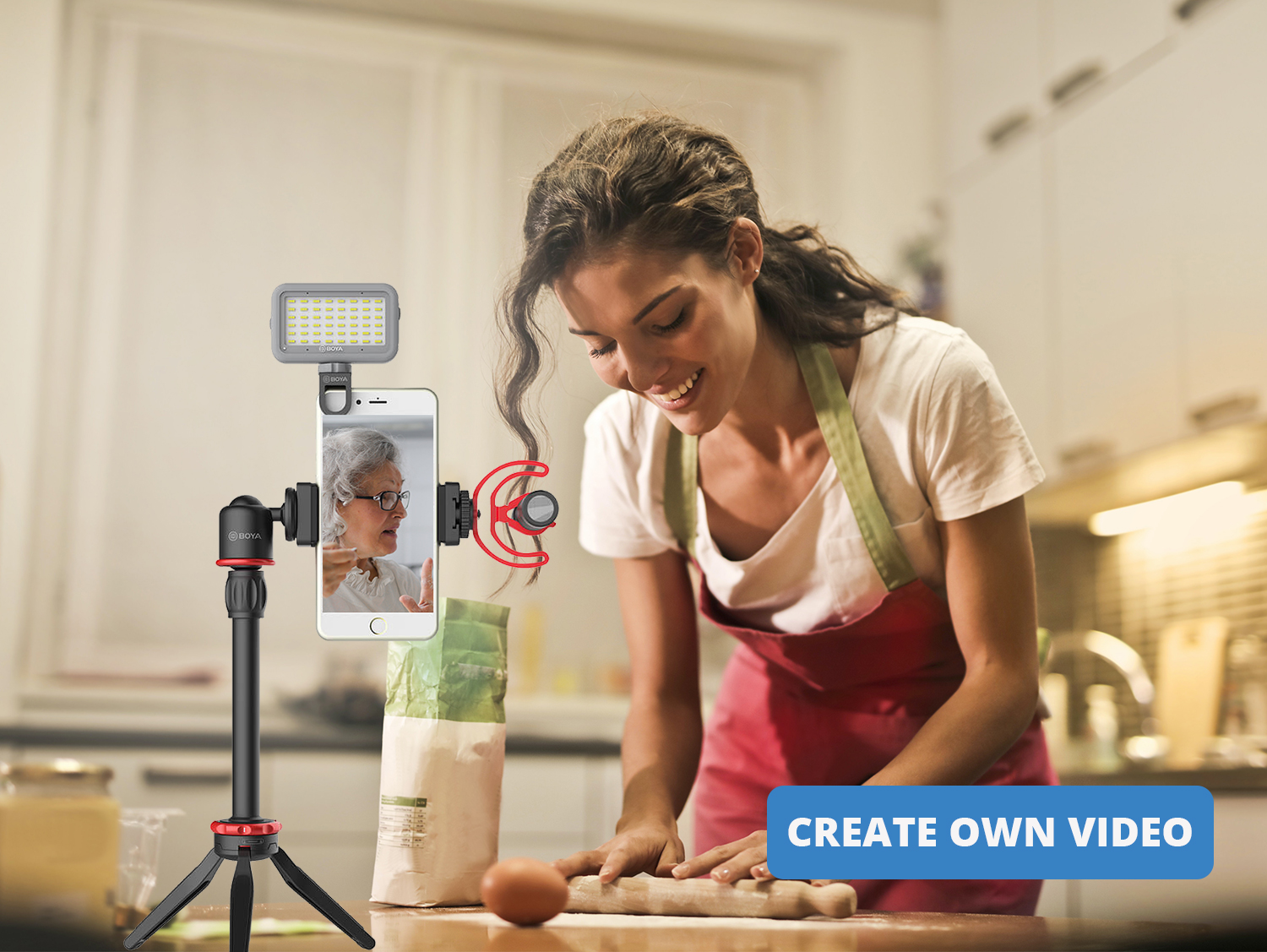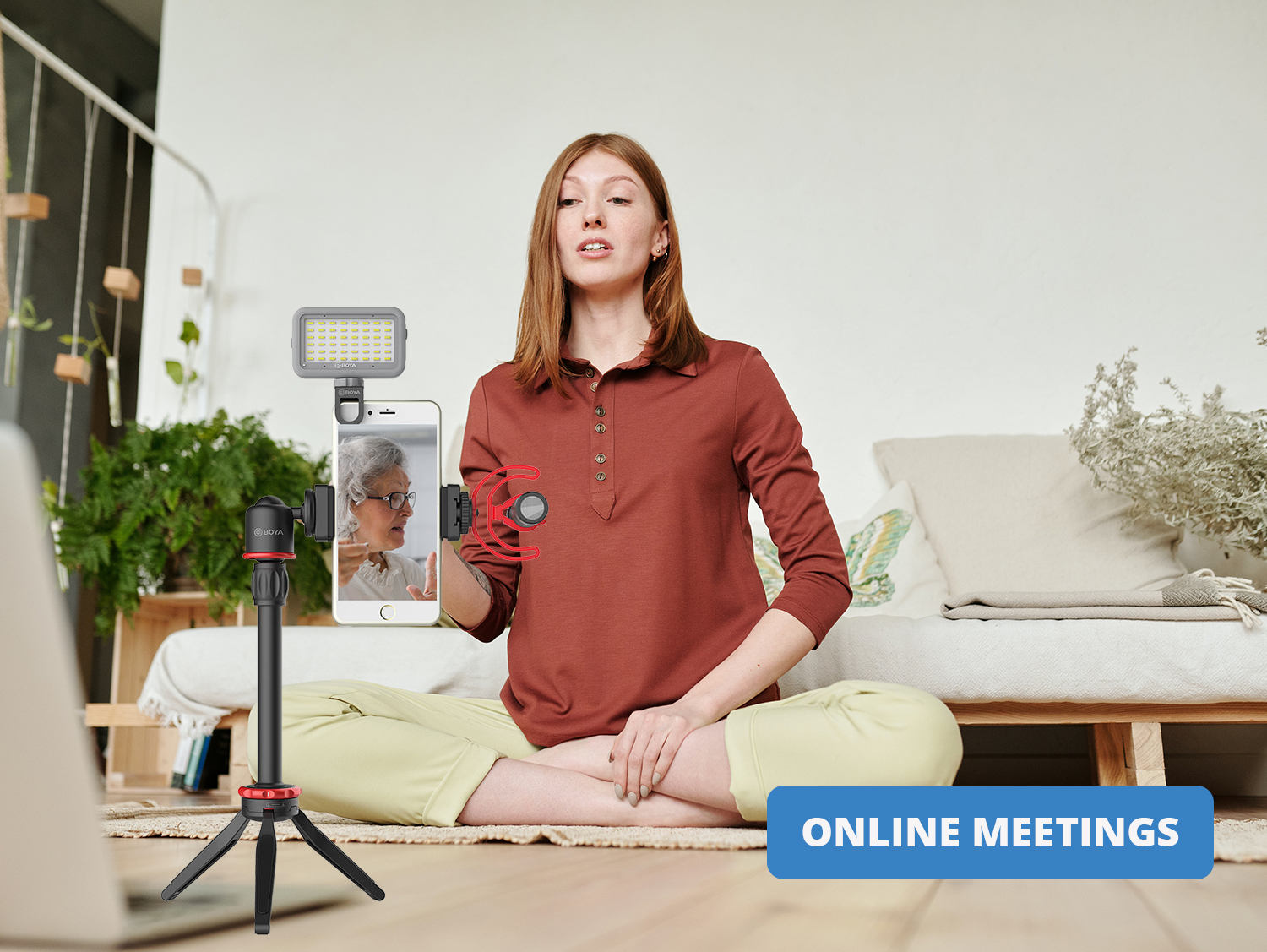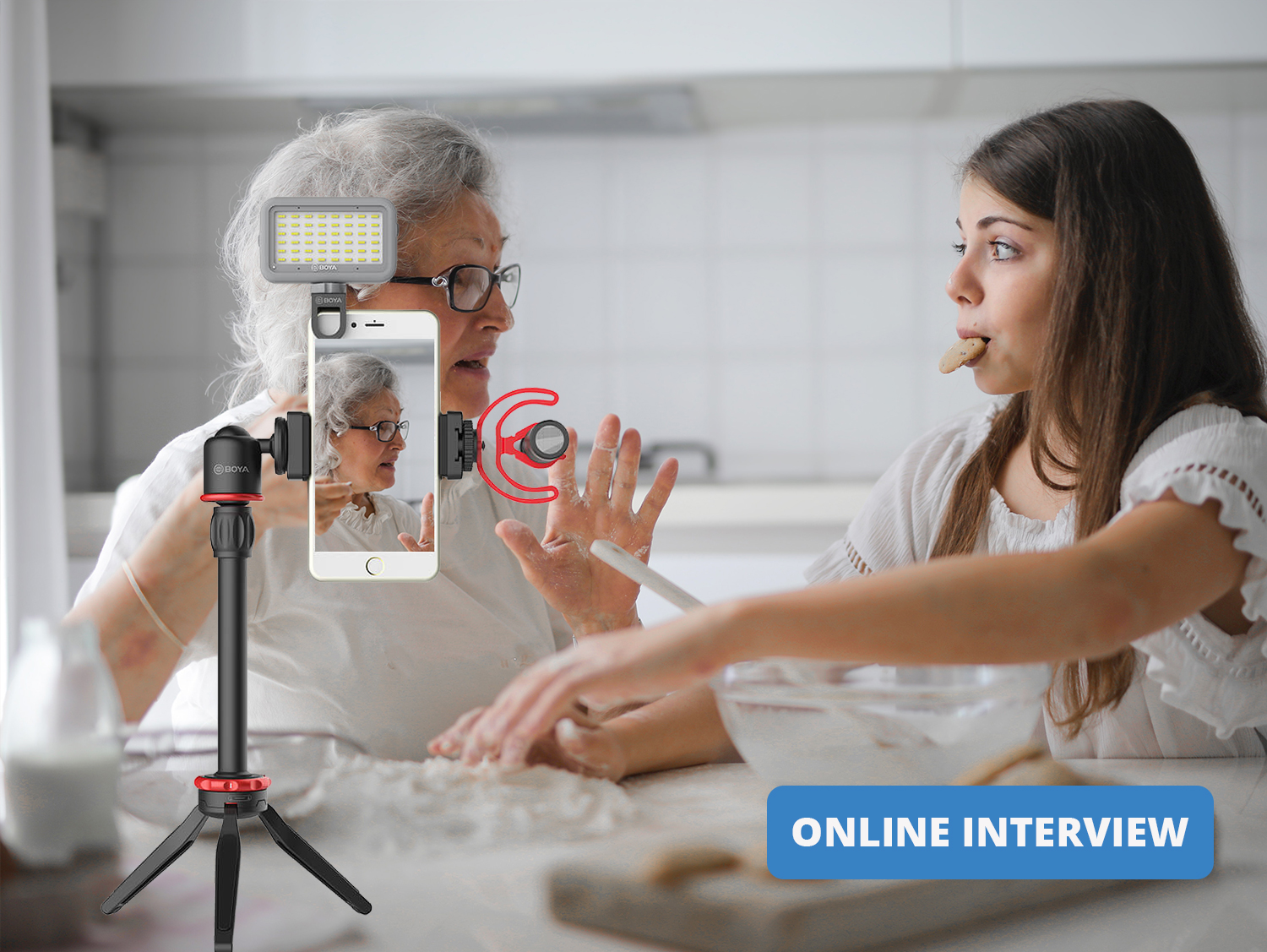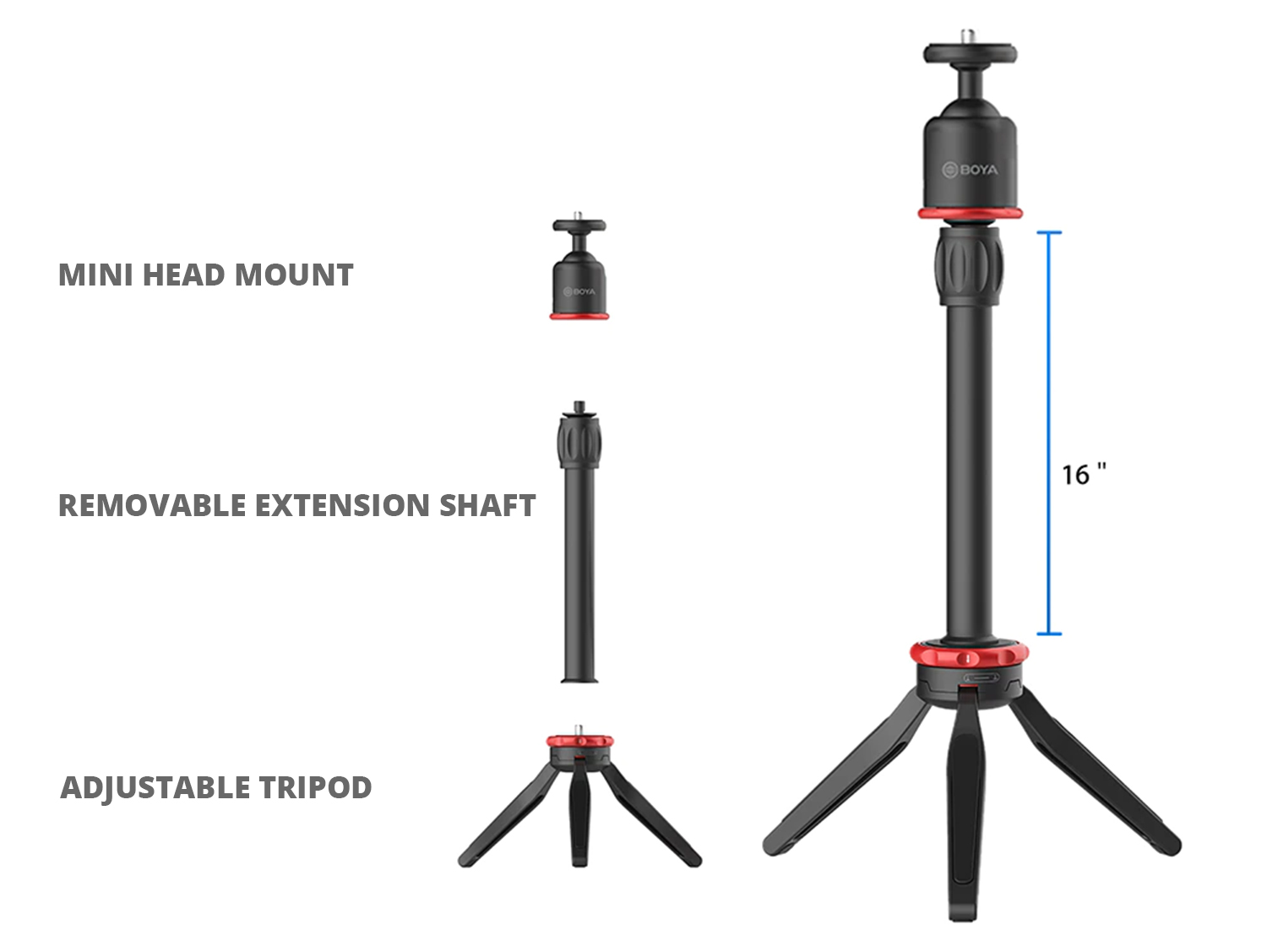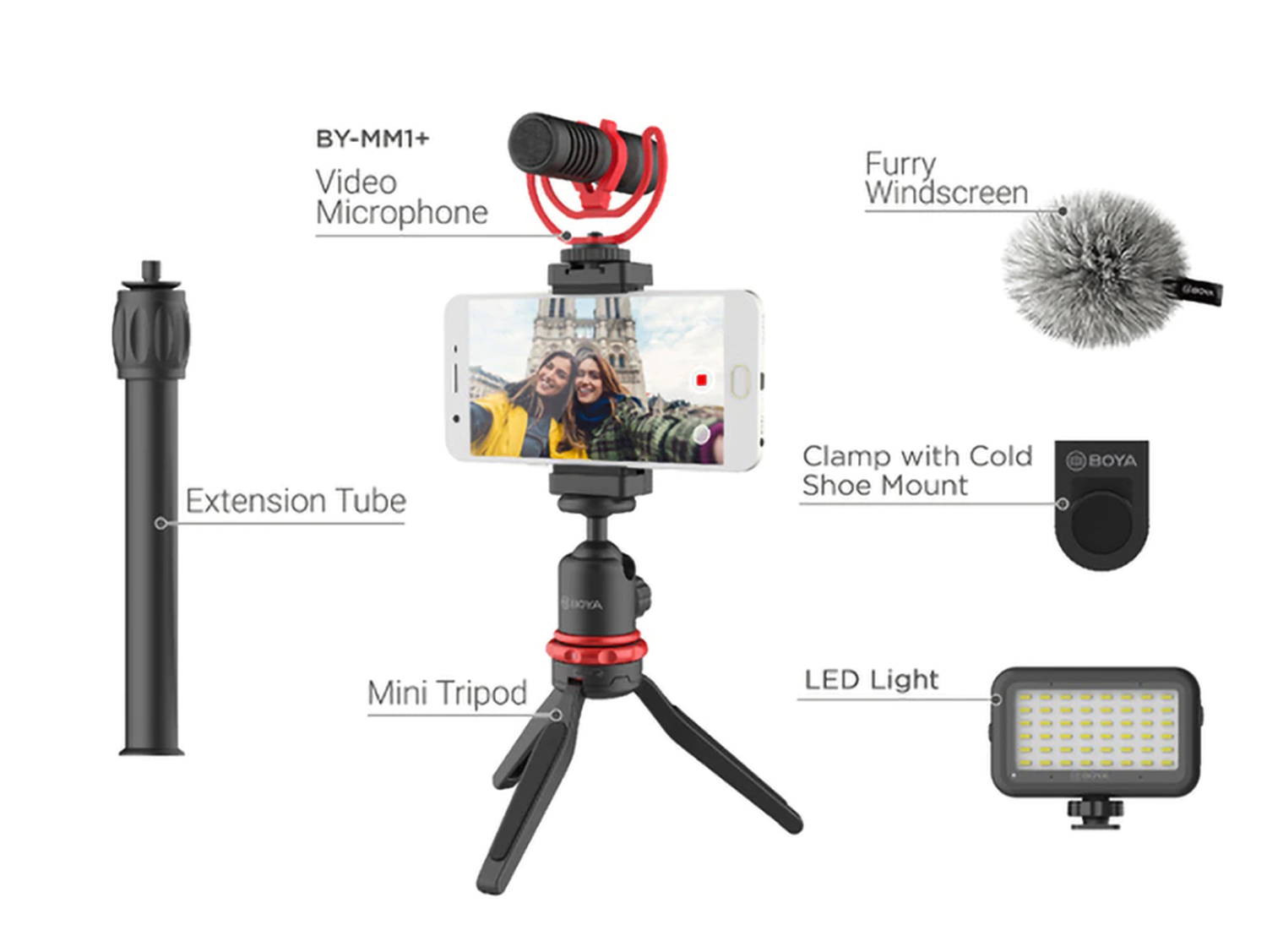 Product Specifications
| | |
| --- | --- |
| Weight | 0.455 kg |
| Brands | |
| Model | |
| Product Conditions | New |
| Battery | No Battery Required |
| Cable Length | 8.1 Centimeters (CM) |
| Color | |
| Connector | 3.5mm TRS and TRRS |
| Package | Paperboard Boxes |
| Frequency Range | 35KHz~18KHz |
| Volume Gain | -42dB +/- 1dB / 0dB=1V/Pa,1kHz |
| Material | PVC Plastic |
| Polar Pattern | Cardioid |
| Type of Microphone | Condenser Microphones |
| Warranty | 06 Month Warranty |
| | |
| --- | --- |
|  Signal to Noise Ratio |  76dB SPL |
|  Microphone Size |  22*81mm |
|  Extension Tube Length |  160-250mm |