Accessories, Converter Adaptors, Gadgets, Other Accessories, Video Adaptors Jacks
Mini and Micro HDMI Converter Interface Pack
Due to the current situation of Sri Lanka, prices and stocks of the products will be changed frequently, therefore please contact us before placing an order. 0777123445 (WhatsApp)
---
This is Mini & Micro HDMI Converter Interface Pack very useful for connecting device like camera, computers and many other mini and micro HDMI port enabled device. This pack come with 1.5 meter HDMI Cable.
Rs3,000.00
Compare
Mini & Micro HDMI Converter Interface Pack (3 in 1 HDMI Kit)
Converter set help to connect mini and micro enabled HDMI device to any kind of HDMI display device like monitor, TV Screen, projector. This converter pack include 2 converter jacks and 1.5 Meter HDMI Cable. This Mini and Micro HDMI converter pack very useful pack for some DSLR cameras, some camcorders,  some tablets and laptops to connect video feed to any displaying device.
Supports 3D, 4K, 1440p, 1080p, 1080i, 720p, 480p, and 480i Resolutions; Audio Return Channel (ARC), HDMI Ethernet Channel (HEC), Deep Color; True HD Dolby 7.1 and DTS-HD Master Audio. This one HDCP Compliant and Micro HDMI Connector Compatible for Raspberry Pi.
Also we have cable for instead for this jacks. Mini HDMI to HDMI cable and Micro HDMI to HDMI Cable
Mini and Micro HDMI Cable Converter Feature
Plug and Play: A user can add and remove devices without having to do manual configuration and without additional software to be installed.
Capable High Speed: ​​This is HDMI 4k x 2k support cable suitable for mobile phone, computer, television, game player, etc.
Gold plated pins and grounds connections.
Cable receives the video signal through HDMI standard output.
Fully compatible with the latest HDMI standard and Full HD Bandwidth HDMI 2.0 at 18 Gbps.
Mini and Micro HDMI Cable Package Includes
1 x Mini HDMI Adaptor
1 x Micro HDMI Adaptor
1 x 1.5 Meter HDMI Cable
NOTE:
Even though HDMI cables support Hot Plug Detection, improper usage might result in resetting / restarting both devices, or even may cause damage to the devices.
Therefore, we do not suggest Hot Plug action for any HDMI cables.
Make sure both input and output devices are off when plugging or unplugging HDMI cables.
If any case of problem follower the link to find out and fix the problem. Click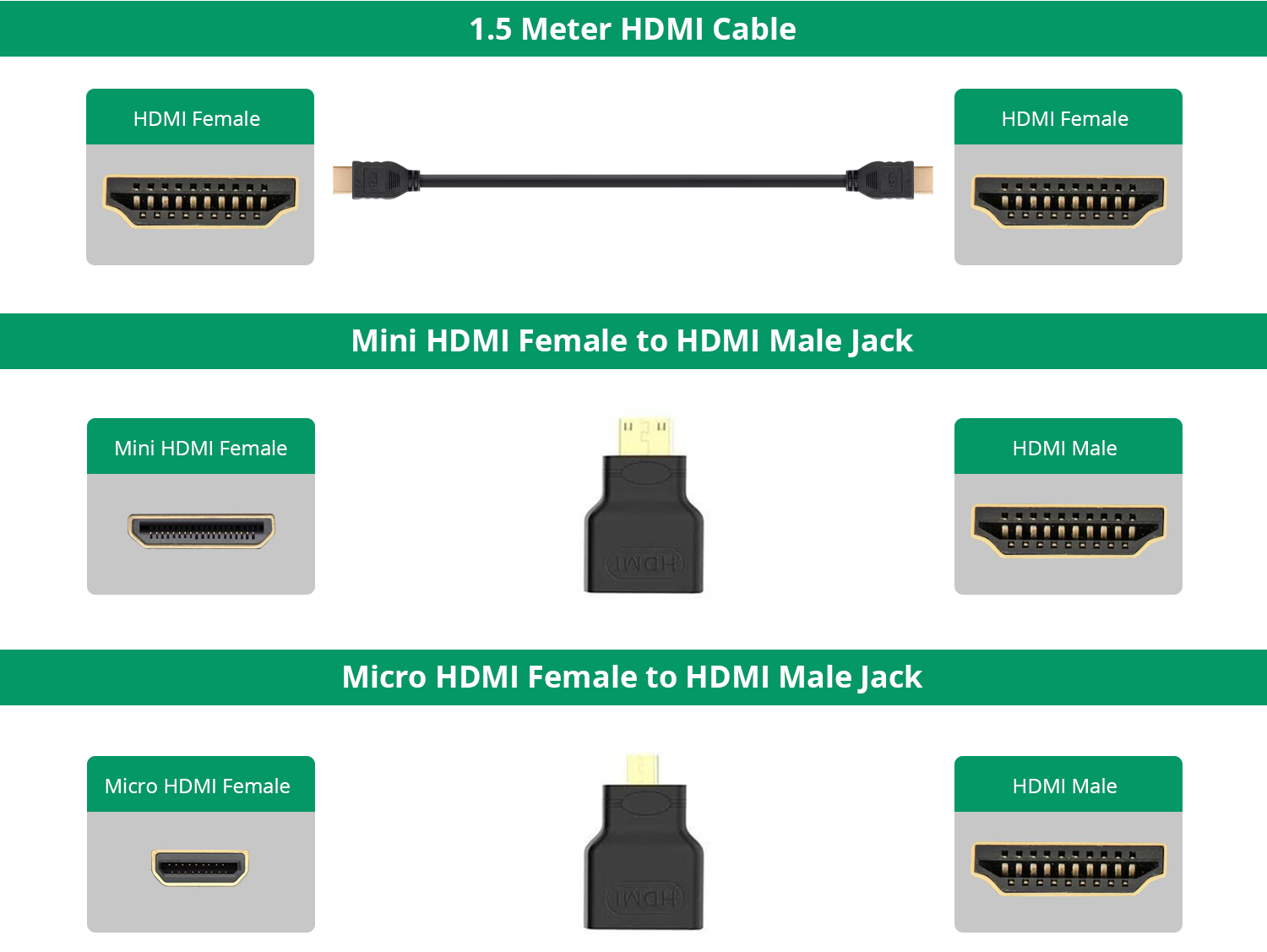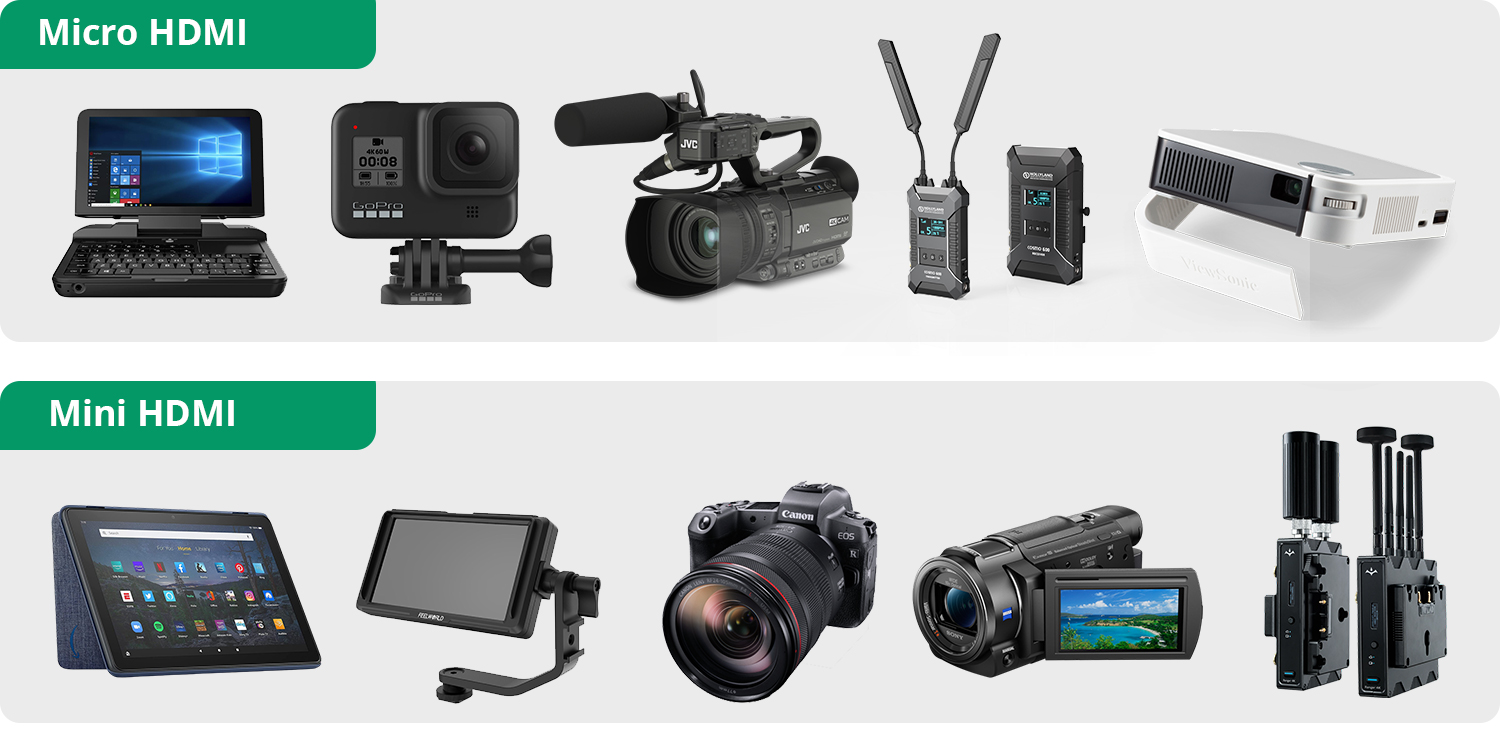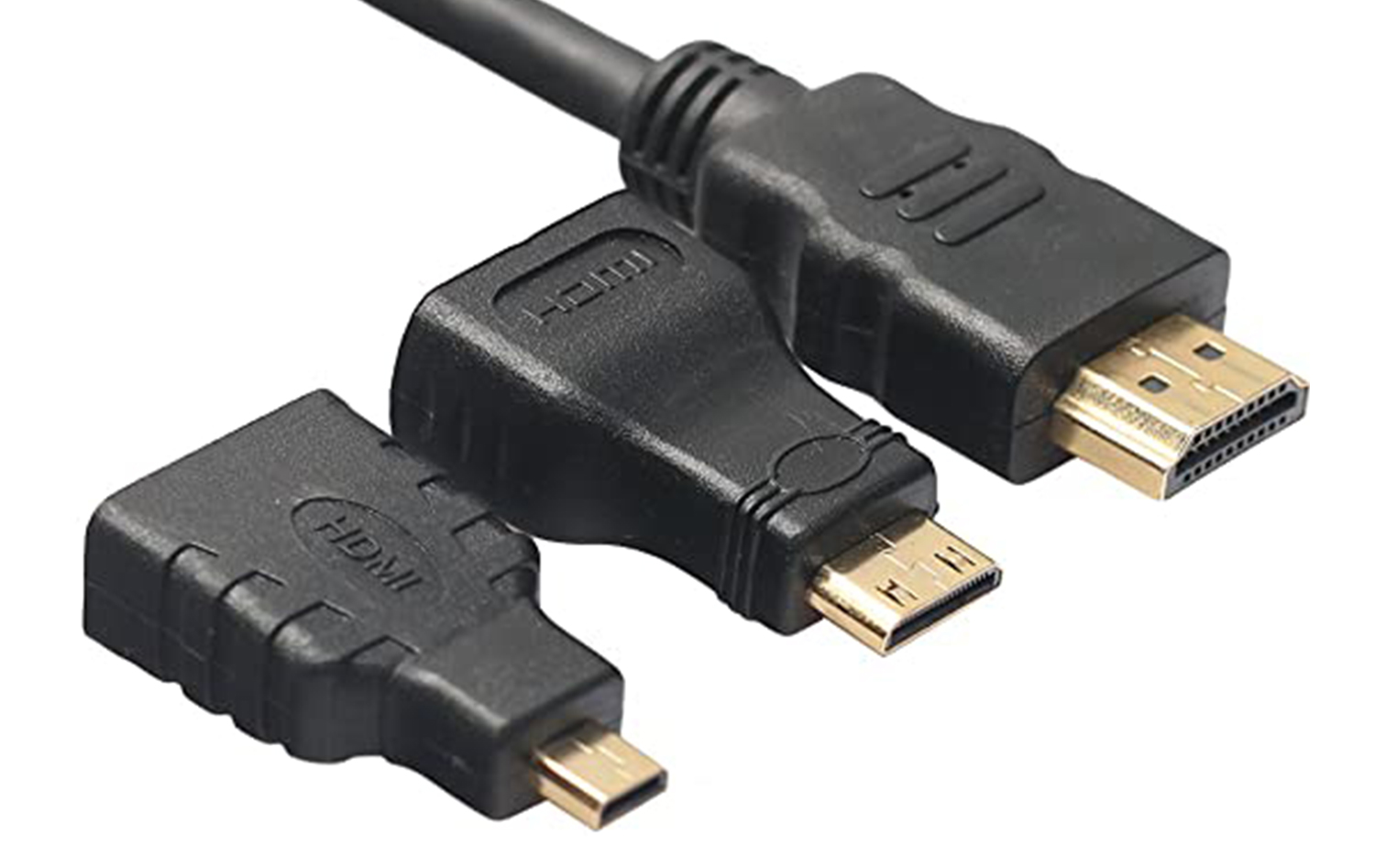 Product Specifications
| | |
| --- | --- |
| Weight | 0.100 kg |
| Product Conditions | New |
| Cable Length | 1.5 Meter |
| Color | |
| Bi-directional | Both-Side |
| Material | Copper Plated, Copper Wire, PVC Plastic |
| Package | Plastic Clamshell Packaging |
| Supports | 3D, Audio Return Channel (ARC), Dolby True audio, Ethernet |
| Working Temperature | -20ºC-65ºC |
| Warranty | 03 Month Warranty |