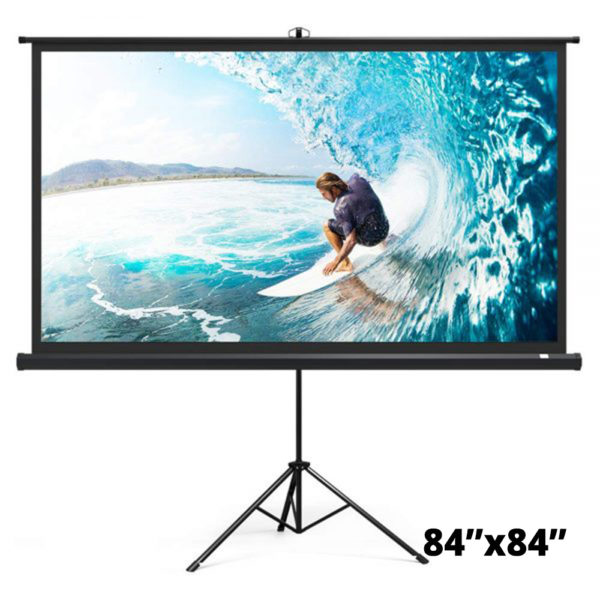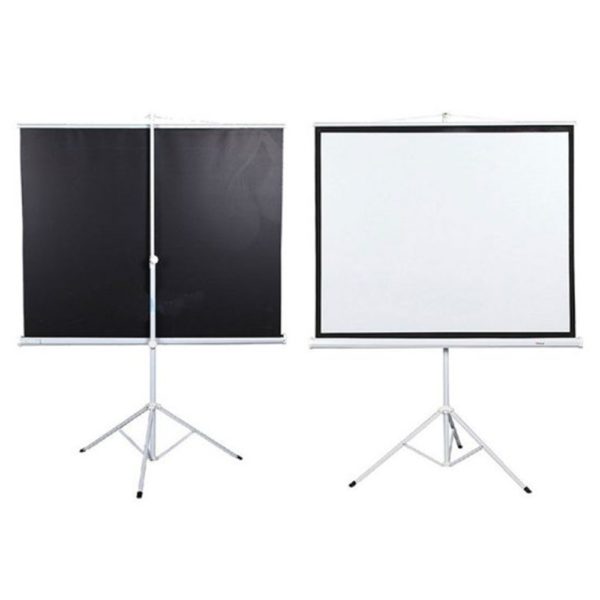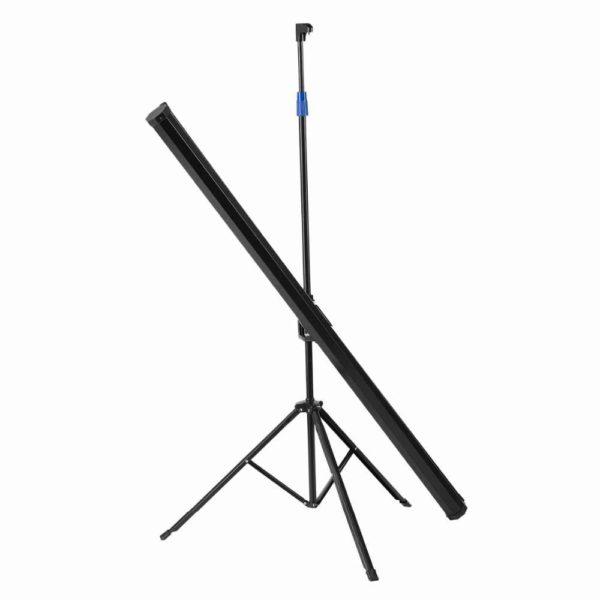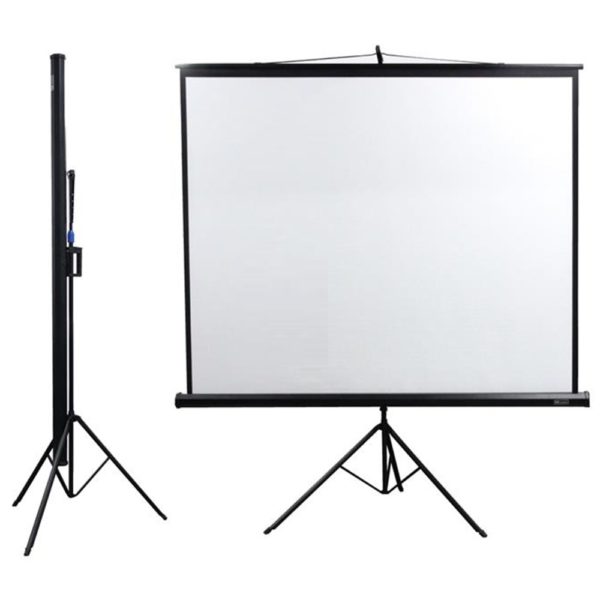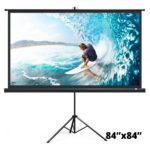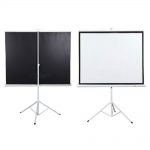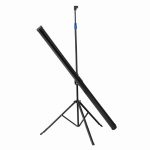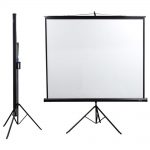 Projector Screen Tripod Stand 7 Feet 84″x 84″
Rs 13,500
Tripod Projector Screen Series is the ideal budget solution for presentations and various other multimedia projectors. This is 7 Feet x 7 Feet screen with made by light weight ion aluminium material. It collapsible for easy moving. We are deliver all of our products in Sri Lanka island wide.
Description
Questions & Answers (1)
Description
Tripod Projector Screen 84″x 84″
Tripod Projector Screen series is the ideal budget solution for mobile presentations and various other portable applications. Perfect for classrooms, training rooms, trade shows and even limited outdoor use. Rugged and easily setup in minutes, the tripod is a very versatile solution for any of your projection needs. Simply retract the screen into the casing, lower the upper adjustable shaft, fold up the tripod legs/base, and pivot the screen casing to create a single unit that's easily transported via the carrying handle. If being used outdoors, we recommend additional restraints to be added and use only during ideal outdoor weather conditions.
Projector Screen Tripod also features a durable flame retardant and mildew resistant screen material, that can be cleaned with mild soap and water. Heavy-Duty, yet lightweight steel casing also features an ergonomic carry handle, for ease of transportation. The projector screen also features a built-in keystone eliminator in the upper shaft, which allows the screen to tilt forward in multiple increments, in order to compensate for angled tabletop projection setups.

Projector Screen Features
Over 160 degree wide viewing angle
1.1 & 4:3 Gain multi layer matte white material screen with perfect light diffusion uniformity
Standard black backing to avoid light penetration
Four side black borders enhance picture contrast and absorb light overshoot for an optimum image
Mildew resistant, Anti-static, anti-acid fabric screen prevents dust accumulation, and this Wrinkle-free screen is cleanable with mild soap and water
Auto-locking mechanism provides a wide range of height settings
Tripod Projector Screen Specification
Projection way : Front
Extended Dimension: 84″ x 84″
Projection Area Size: 81 x 81" (LxW)
Projection Area Diagonal: 160′
Aspect Ratio: 4:3, 16,9
Materials: Matte White Screen & Anti-rust Painted Iron Stand
Viewing Angle: 160 degree
Adjustable Stand Height: 76- 120
For rent this item
If you like to rent this item for short time, just visit out renting site for order Rentitem.lk
Delivery and Setup
We are deliver all of our products in Sri Lanka island wide. Also we do some fitting and setup solutions in Colombo area Please contact us for more information.
Questions and answers of the customers
Answered by the admin

Make order by website or Call us for make order