Tripods & Monopods
FotoPro X2 Lite Tripod for Mobile and Camera
Due to the current situation of Sri Lanka, prices and stocks of the products will be changed frequently, therefore please contact us before placing an order. 0777123445 (WhatsApp)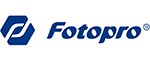 ---
FotoPro X2 Lite is a solid and lightweight tripod, designed for every photography lover and amateur. It will be perfect for people using lighter DSLR cameras, compact cameras, mirrorless cameras, sports cameras and mobile phones.
Rs9,950.00
Compare
FotoPro X2 Lite Tripod for Mobile and Camera
FotoPro X2 Lite Tripod is designed for use with cameras, video cameras and mobile devices such as mobile phones or sports cameras. The tripod's load capacity allows you to mount equipment weighing up to 4 kg on it. The height of the tripod can be adjusted from 53 cm to 157 cm. This range ensures comfortable work even for tall people.
The tripod legs consisting of three sections are made of high quality aluminum, while the head is made of durable plastic. The length of the legs can be adjusted independently, so you can level the tripod in any, even very uneven terrain. The legs are locked with easy-to-use latches.
Functional head with quick-release plate: The 3D head, which the Fotopro X2 Lite tripod is equipped with, allows you to operate the camera mounted on it in all planes. Thanks to this solution, both horizontal and vertical shooting is extremely simple and intuitive.
The quick-mount plate attached to the head has a standard 1/4″ tripod mount, which allows you to screw it to virtually any camera model. The non-slip plastic that the surface is covered with adheres perfectly to the body, providing a secure hold and scratch protection for the camera installed on it.
Thanks to the quick-release fastener, it takes a short time to attach the camera to the head.
Comfort and safety: The quick-mount plate is not the only element of the tripod that can improve the comfort of use. The Fotopro X2 Lite tripod is additionally equipped with a convenient crank handle for extending the central column. The column is secured against spontaneous fall by a locking knob and a built-in pressure adjustment system.
The non-slip feet with joints adjust to the inclination of the ground and significantly improve the stability of the tripod. A practical cover is also included. The cover secures the tripod and makes it easy to transport during travel. The length of the folded tripod is 55 cm and its weight is only 1.29 kg.
Fotopro X2 Lite is an excellent choice for photographers who appreciate mobility and ease of use.
Additional accessories: The set, together with the Fotopro X2 Lite tripod, includes accessories for mounting mobile phones and sports cameras. This creates additional possibilities for users of mobile photo and video equipment.
High Quality Material: Processing with anodic oxidation allows colorfast, much more stable and corrosion resistant.
Adjustable Feet And Legs Knob: The feet of the three legs are adjustable with a ball head so that it can fit different ground conditions and prevent slipping. Do not worry about stability anymore. Leg-Knob helps to set a desired height.
Lock For Angle of Legs And Hooks: Are you worried about the angle of the leg that changes on rough terrain? Ring under the center column can solve this problem perfectly because it can close the center bar. Hanging the heavy items on the hook can increase the stability.
A Tripod for Many Devices: Unlike other tripods, this one comes with smartphone adapter and GoPro adapter that lets you shoot or make videos with your smartphone and GoPro action cameras, compatible with Nikon Canon Pentax Sony Panasonic Olympus etc.
FotoPro X2 Lite Tripod Compatibility
Cameras, camcorders and other devices and accessories fitted with a standard 1/4″ female tripod mount.
Smartphones. (supplied with the kit)
GoPro sports cameras. (mounts included)
FotoPro X2 Lite Tripod Package Includes.
1 x Fotopro X2 Lite tripod with 3D head.
1 x quick-release plate.
1 x Smartphone Mounter.
1 x Tripod adapter for GoPro sports cameras.
1 x Carrying Bag
Notes
Please read the product description, product specifications for make sure the product meet your requirement.
Also we recommending to watch product review in YouTube.
Keep your tripod away from dust, moisture, or water.
See our more Tripods to Click here.
See This Product in Official Site Click Here.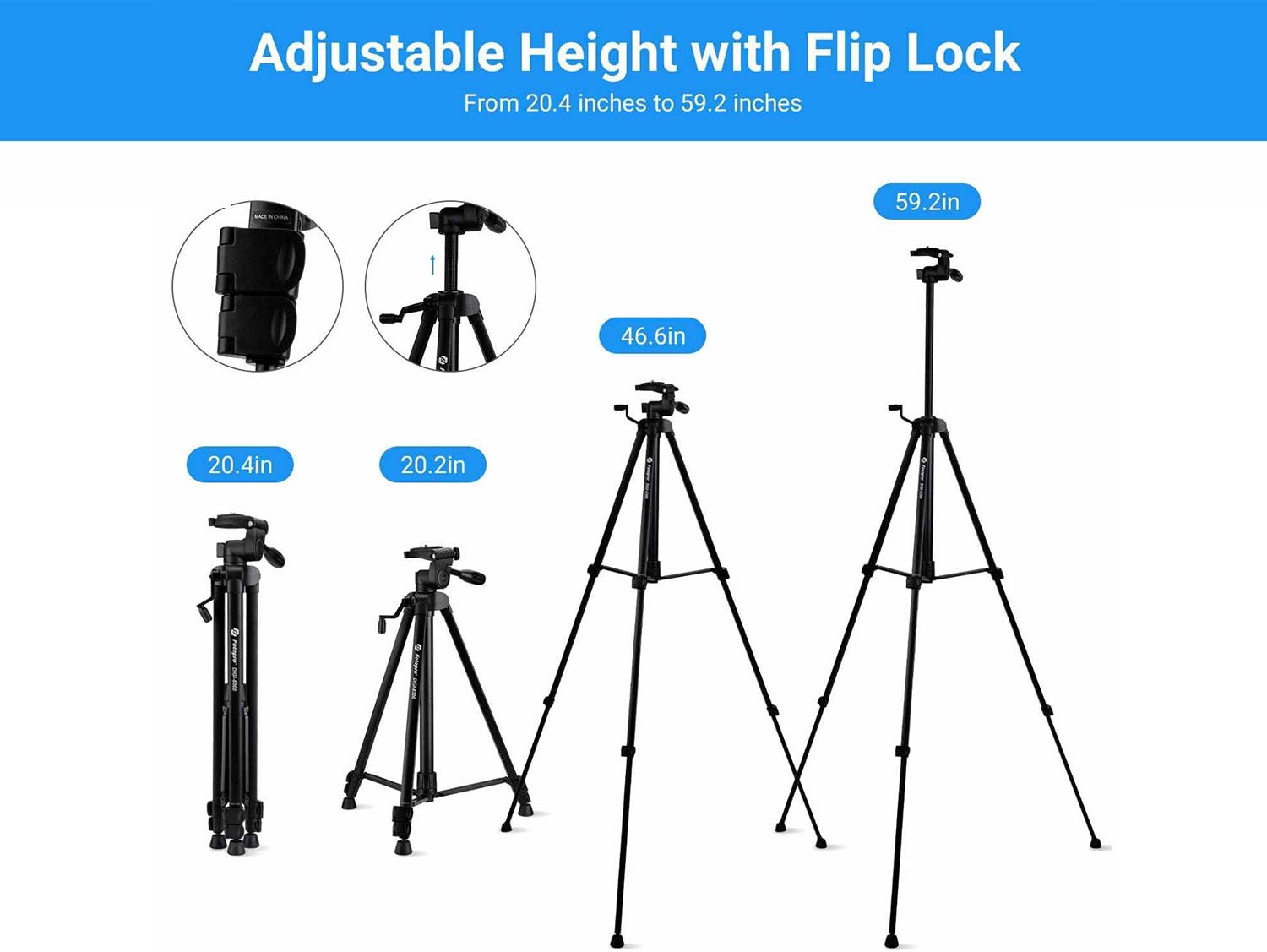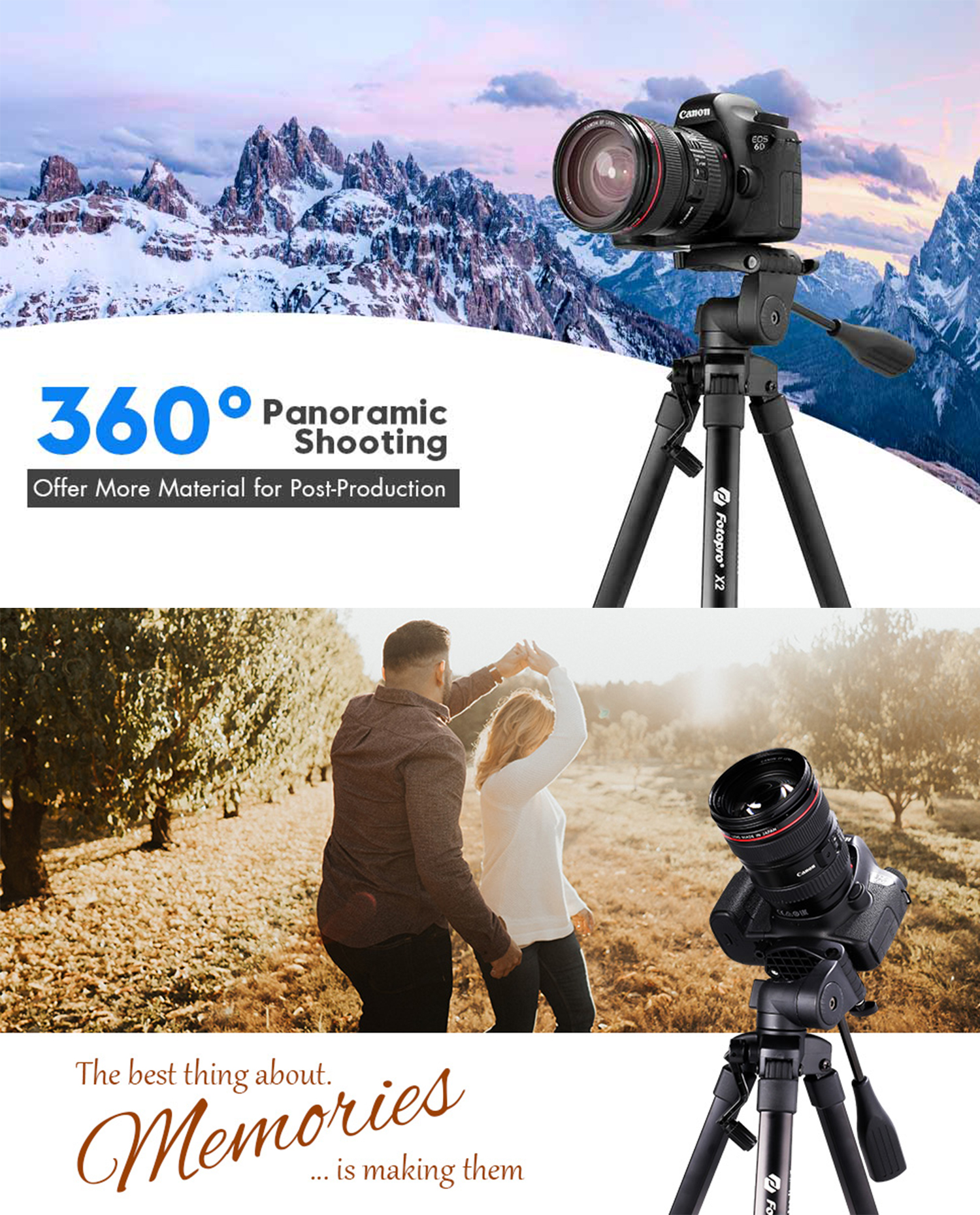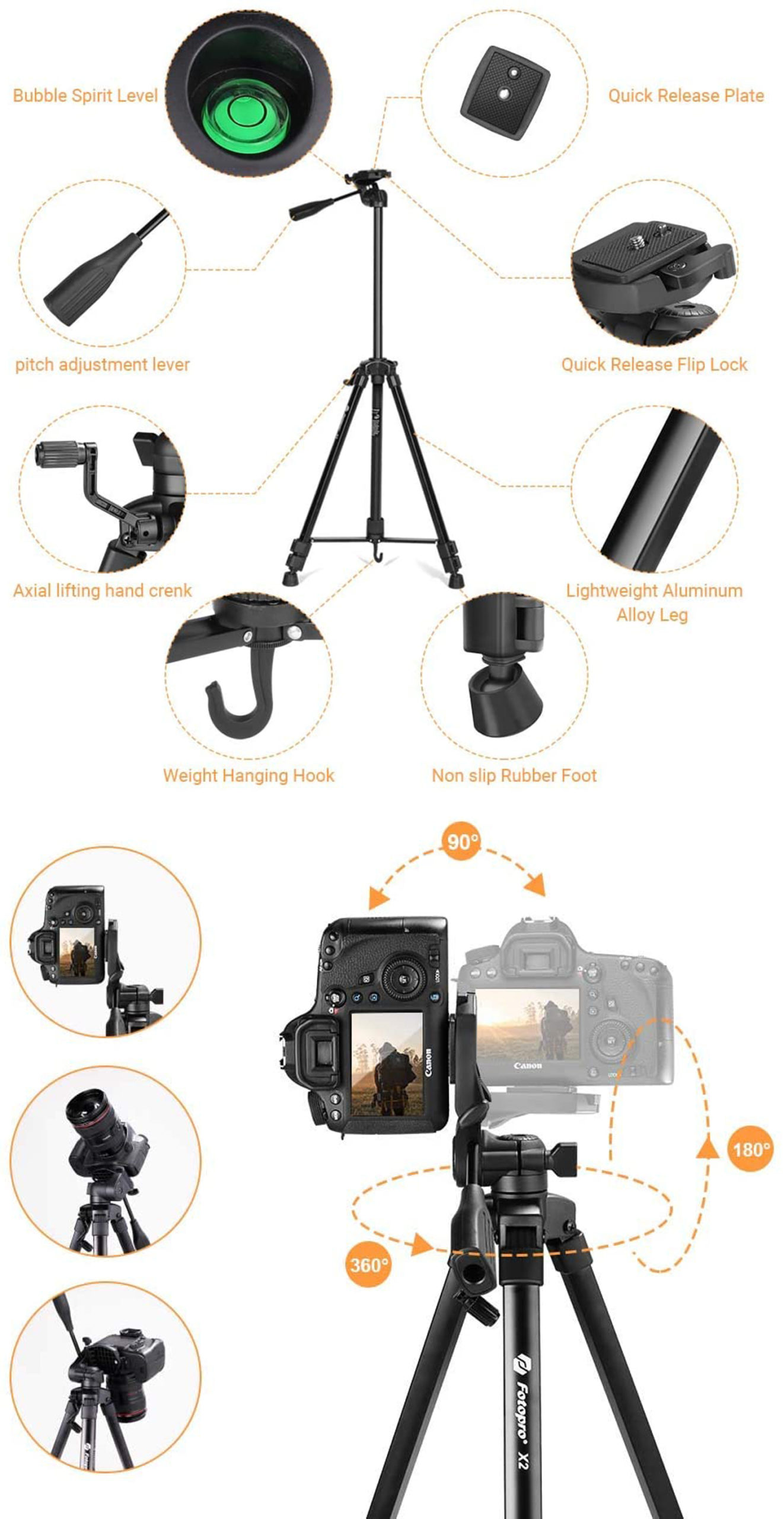 Product Specifications
| | |
| --- | --- |
| Weight | 1.29 kg |
| Dimensions | 113 × 110 × 580 mm |
| Brands | |
| Color | |
| Material | Aluminum Alloy, PVC Plastic |
| Model | |
| Package | Corrugated Boxes |
| Product Conditions | New |
| Warranty | No Warranty |
| Load Capacity | 04 Kg |